£6,269.84 (£7,523.81 with VAT)
On Hold
SHEER BLACK Nylon CHIFFON with -= LEOPARD HALTER =- Nightgown ENORMOUS 20' SWEEP w/ Panties! L NEW!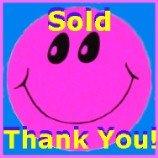 Only 1 available
Details
Shipping: United Kingdom: £12.00 (more destinations)
Condition: Brand new
*The store has not been updated recently. You may want to contact the merchant to confirm the availability of the product.