Horny Goat Weed Powder 16 OZ 100% Pure Wicca Witch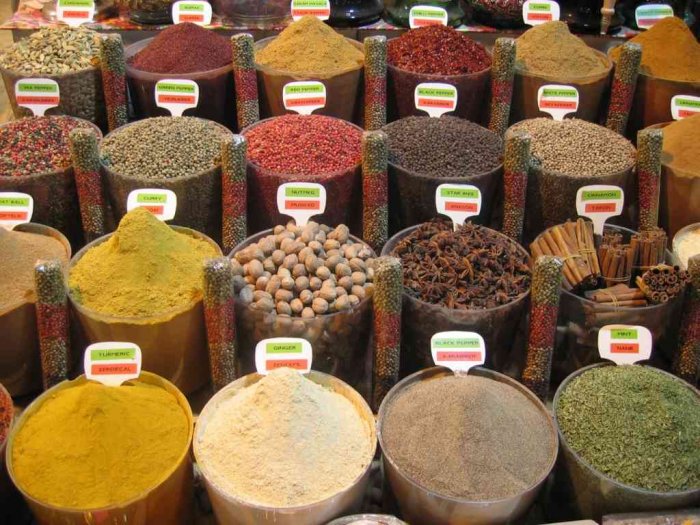 More than 10 available
Details
Shipping: United Kingdom: free (more destinations)
Condition: Brand new
*The store has not been updated recently. You may want to contact the merchant to confirm the availability of the product.
You are buying 1 Pound Of The Listed Herb

This is not the actual picture of the product. its a general picture of Herbs and Spices. :)

This Auction is a Presale Listing:

Please read our Policies and Procedures and agree with them BEFORE you buy this type of Auction.

Winning auction signifies you have read and agree to our Terms, Policies, and Procedures.

Please contact us for shipping rates for other countries, this herb if only buying 1 pound will fit into a flat rate envelope, and costs are 12.95 to most other countries. Please contact us for a shipping quote if this is listed as cut and sfited, C/S or buying multiple pounds, as shipping will be affected to other countries.

====================

Visit Our Store for More Selections :)

Check our store often,

as it is CONSTANTLY on the GROW :)

Dont see it in our store?

Just ask,

We can Locate MOST

Rare or

Hard To Find

items for your natural Health and

well-being!



COMING SOON, AN ENTIRE SECTION

IN OUR STORE DEDICATED

TO CHINESE HERBS!!!

Our Herbs are sealed in Plastic Baggies to help preserve freshness.

Our Herbs are not diluted with ANY type of fillers WHATSOEVER

Our herbs are ethically gathered at peak potency.

Our Herbs are free of Pesticides and Herbicides.

Our Herbs are not Fumigated or Irradiated.

Our Herbs are Lab tested, and are 100% Pure.

We also have many Herbs that are USDA Certified Organic.


Used by themselves, or in combinations with each other, Many Herbs provide a wide spectrum of Healing, Theraputic, Magikal, Wiccan, and Metaphysical qualities.

Use in your potions.

Use to conjure.

Use to help you get to where you want to be.

The uses are truly only limted by your imagination.

Used by many, Loved by those that practice the Earth arts.

Here are just a FEW uses for this marvelous gift of the gods.

Above all, Enjoy and have fun...

(this is not a comprehensive list)


There are 3 main ways to use Herbs:

Orally:

You can put Herbs into an edible capsule, drop some into honey, a piece of food, or mix them into a recipe. Please, Please, Please consult a certified Aroma therapist, and or Medical Doctor BEFORE ingesting ANY Herbs, as some are simply not beneficial if ingested. This method of using Herbs is actually the least effective, as the Herb needs to pass through your digestive tract in order to be dispersed where it is needed.

Topically:

This is One of the most effective uses of Herbs depending on your particular application. Either used in its purest form directly, or diluted down with a base oil or mixture, Topically applying Herbs directly to an affected or ailing area is an excellent way to use these for your benefit. Pure Herbs can be diluted in bath water, used in humidifiers, put into lotions and mixed with other Herbs to create your own personal blends. If you are interested in carrier oils, to mix into your Herbal concoction, look for more of my auctions or put me in your favorites list. We plan on selling a wide variety of more than 200 different Essential Oils, Aromatherapy Products, and Herbals, as well as Several different types of "blends" of oils, for your use and pleasure.

Aromatically: (through the air)

One of our favorite ways to enjoy Herbs in our household is to come up with personal blends that we like to smell, and put them into candles, potpourri, or special atomizers that fill the air with all the goodness of nature. There are many different formulas and mixtures that clean, lift moods, help us meditate, see more clearly, study, etc. I am sure you will come up with your own mixtures and favorite tonics as well.

WARNING:

All of the methods above of using Herbs should be practiced with or under the direct counseling of a trained Aroma Therapist. We take no responsibility for the misuse or wrong application of any Herbs we sell. If in doubt, research it and ask trained professionals how to use your new products to their fullest potential BEFORE you apply anything.

A Word On Sunlight:

Always keep your Herbs in a Dark, cool Place out of direct sunlight. Although sunlight will not damage or change the majority of Herbs, there are some that are photosensitive, and others that can degrade over time as sunlight hits them. Many people keep them in their fridge, or cellar. Take caution to not leave your Herbs in a damp area. If you do, please Examine your Herbs prior to use to make sure you dont have any mold or anything growing on your Herbs Prior to use.

Some General History:

Herbs have been used since around 4500 BC by the Egyptians. There is evidence in hieroglyphics that indicate the use and application of Herbs and Herbal remedies. The Egyptians had a firm understanding of the power and healing benefits of these very valued and sought after Herbs. Although their measures for obtaining the Herbs of yesterday would be viewed as crude by today's standards, they nonetheless healed and cured many sicknesses and ailments in ancient times.

Many believe Herbs were left here on earth to heal ourselves naturally of ailments that even the strongest of so called man-made drugs and prescriptions cant heal. Many man-made drugs and chemicals are very harmful to us and have terrible side-effects. Herbs have no negative side effects, and leave the body in a relatively quick manner without leaving "residue" behind in their wake like many man-made substances do. They don't pollute us, they don't harm us, and they don't make us more sick trying to cure us. This has been my families experience in the past 10 years using Herbs and Herbal remedies.

We are just now, beginning to rediscover the power and magnitude of Herbs and Herbal remedies. There have been many, many different claims as to Herbs being able to cure a wide variety of sickness, infection, and in some cases disease. Although we make no medical claims as to the medical effectiveness of any Herb or Herbal Remedy, we have seen first hand that they do in deed have almost magical powers to fix numerous problems with both the human, and animal body as well.

Each Herb can be constructed of hundreds of chemical compounds that do multiple beneficial things by themselves, imagine the power when one or more Herbs that work complimentary together are mixed…There are so many different recipes and concoctions that it boggles the mind. Every day, Scientists are discovering new and exciting applications of different Herbs and Herbal Remedies. Scientists are also discovering NEW Herbs and Herbal Remedies making groundbreaking and pioneering research. This is definitely an exciting time for Herbs. Join us and share the happiness and healing our family has experienced in the past using Herbs and Herbal Remedies. We know you will be happy you did once you do. It will truly change your life. :)

Precautions:

Herbs should NEVER be applied directly to the skin without testing it first in very small quantities to see if you are allergic

or have a reaction to it.

Please test it BEFORE you use it.

NOTHING STATED IN THIS AD IS INTENDED AS MEDICAL ADVICE.

WE CANNOT FOR LIABILITIES SAKE RECOMMEND

ANY PARTICULAR USEAGE FOR OUR PRODUCT.

THE SELLER ASSUMES NO PERSONAL LIABILITY IN THE USE OR MISUSE OF THESE PRODUCTS.

BY PURCHASING THIS PRODUCT YOU ARE AGREEING TO THESE TERMS.

We hope to see you at our other auctions, too!

Take care until we meet again!

Happy Bidding, and Good luck!
... [Full Description]