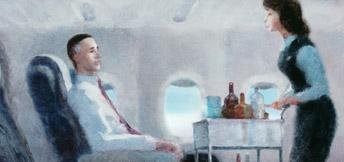 8 available
Details
Shipping: United Kingdom: free (more destinations)
Condition: Brand new
*The store has not been updated recently. You may want to contact the merchant to confirm the availability of the product.
United Airlines Systemwide SWU Upgrade

Expiry 1/31/2014

Each upgrade is good for ONE-WAY travel.

The UA Systemwide Upgrade allows you to upgrade one-way from United Economy to United First in a 2-class aircraft, United Economy to United Business in a 3-class aircraft, or United Business to United First in a 3-class aircraft in Region 1 or Region 2.

This electronic upgrade is only valid on certain paid fares. Tickets using mileage (as well as tickets from some travel sites such as Priceline, Hotwire, etc.) are not valid for this upgrade. Please note that it is YOUR responsibility to contact United Airlines to confirm that your itinerary is eligible for upgrade using a Systemwide Upgrade electronic certificate.

Once you have confirmed eligibility for your itinerary, please email me the details of your itinerary including: record locator number (PNR), the passenger's first and last name name, flight number(s), destination and date of departure. I will contact United to sponsor your upgrades .

***VERY IMPORTANT***
It's YOUR RESPONSIBILITY to verify that the upgrade is available for your itinerary and ticket class. I will not be responsible for itineraries that cannot be upgraded due to ineligibility, unavailability or any other reason
The upgrade would be yours to use on a future flight (before the expiry date) if the upgrades do not clear on these flights.

These are electronic upgrade certificates. I will upgrade your flights online. If there is upgrade inventory available, then your upgrades can be confirmed right away. If upgrade inventory is 0, you will be placed on a "waitlist" for the upgrade, which does NOT guarantee you will be upgraded on the flight as United confirm waitlisted passengers based on the status in its Mileage Plus program. So it is to your best interest to book flights with available upgrade inventory at the time of booking. When you call United Reservations, tell the agent that a friend is giving you "Electronic Upgrades" for your flights and ask for flights with available upgrade inventory. Please note that the upgrade inventory fluctuates constantly.

Most waitlists clear at the gate on the day of your flight. The earlier you are added to the waitlist the better your chances of upgrading.

As I have explained above, I can in NO WAY guarantee that space in first/business class will be available on your flights.




United's Terms and Conditions for this type of upgrade are listed below:

Systemwide Upgrade Terms and Conditions
1. Valid Carrier: This upgrade certificate may be used only on United, United Express, Ted or Lufthansa flights (only on multi-cabin aircraft) and not on flights operated by other airlines. Upgrade requests for flights marketed by other airlines but operated by United are only permitted at the airport on the day of travel, subject to availability.
1a. Lufthansa Standby: This upgrade may be used on a standby basis, subject to availability, on the day of travel on any eligible Lufthansa flight in accordance with the terms and conditions of this certificate, except when booked in LH booking classes X, I, R, N, W, S and E. In addition L and T fares are also excluded for Intra-Europe flights. Please note: This upgrade requires a 14-day advanced notification to Mileage Plus in order to print and mail the certificate for presentation to Lufthansa on the day of departure. Please contact the MPI Service Center to have certificates printed.
2. Valid Routing: This upgrade may be used for travel on United, Ted and United Express or Ted in or between Region 1 or Region 2.
Region 1: North America, Hawaii, Caribbean and Central America.
Region 2: South America, Europe, North or South Asia, Japan, Australia.
For specific definitions please refer to the detailed chart*. Stopovers are not permitted. An itinerary with a connection of 12 hours or more is considered a stopover and will require additional upgrades. This certificate voucher is also valid on all international Lufthansa operated flights worldwide for standby upgrade.
3. Upgradeable Booking Classes fares: This upgrade may be used on United Business booking classes (C, D) and United Economy booking classes (Y, B, E, M, U, H, Q, V, W, S, T, K, L) for travel in Region 1. This upgrade may be used on United Business booking classes (C, D) and United Economy booking classes fares (Y, B, E, M, U, H, Q, V, W) for travel in Region 2.
4. Non-Upgradeable Tickets Fares: The upgrade may not be used on with tickets in any booking classes not specifically listed in item three (Upgradeable Booking Classes), or any Mileage Plus award ticket or Lufthansa Miles and More award ticket. Some Internet sites, such as Priceline.com and Hotwire.com, issue tickets that are not upgradeable. Please check with your Internet site for terms and conditions.
5. Mileage Plus Accrual: The Mileage Plus miles you earned will be based upon the class of service you purchased, not the upgraded class of service.
6. Ticketing: Ticket must be issued in the purchased United Economy- or United Business-class fare or Lufthansa Economy- or Lufthansa Business-class fare. Ticket will not be reissued using this upgrade certificate. If traveling on Lufthansa, a paper upgrade certificate must be presented upon check-in on the day of departure.
7. Upgrade Request: The upgraded United First NF booking class or United Business NC booking class of service may be requested after ticket is issued in the purchased United Economy- or United Business-class fare. If available, the upgraded class will be confirmed and a seat assignment may be requested. The upgraded NF/NC booking class may not always be available on all flights or on all days of the week when traveling.
7a. Lufthansa Upgrade Request: When traveling on Lufthansa, a standby upgrade may be requested at time of check-in. Prior to traveling on Lufthansa, request an exchange of a systemwide e-upgrade for a paper upgrade certificate to use on Lufthansa from the MPI Service Center. The upgraded class will be confirmed upon check-in, if available, and a seat assignment may be requested. Lufthansa check-in deadlines apply.
8. Upgrade Processing: For United-, United Express-, and or Ted-operated flights, this upgrade may be requested any time after ticketing, and will be processed based on the availability of capacity-controlled seating. Upgrades are subject to availability.
9. Upgrade Rules: Multiple certificates or awards may not be combined to obtain a two-cabin upgrade. For flights that stop en route, the upgrade is only permitted when the upgraded seating is available and confirmed on all portions of the flight.
10. Changes/Refunds: The rules of the fare you purchased determine the changes or refunds that are allowed. Check with United or a your travel professional.
11. Other Important Notes: This upgrade certificate may only be used to upgrade one person. Certificate has no cash value and may not be altered or duplicated. This upgrade is assignable in person at the airport. Valid ID is required for authorization. Lost, stolen, expired, or destroyed upgrade certificates will not be replaced. Expiration dates will not be extended. This certificate is void if sold or bartered. Other restrictions may apply. Terms and conditions subject to change without notice..
... [Full Description]