PLANTAR FASCIITIS REMEDY CURE THE FOOT PAIN.. I did!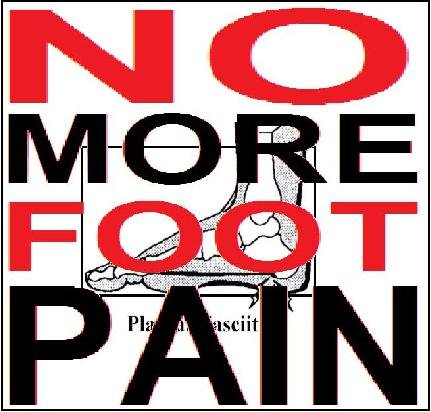 More than 10 available
Details
Shipping: United Kingdom: free (more destinations)
Condition: Brand new
*The store has not been updated recently. You may want to contact the merchant to confirm the availability of the product.
NOTE: If you decide to purchase, please insure that my email address is not blocked. Some people have their spam so far cranked, I do sometimes get returned mail. Otherwise I will not be able to email the information. My email address will be provided on the invoice for Paypal. Thanks.

NO MORE FOOT PAIN!!!!!!!!!

DO NOT SUFFER ANYMORE!!!!!!!!!!!

I WILL HELP YOU!!!!!!!!!

PLEASE READ! IT'S TO YOUR BENEFIT!

I KNOW THAT MY INFORMATION WILL HELP YOU AND THAT IS WHY I WILL…

GAURANTEE YOU 100% MONEY BACK…

IF YOU ARE NOT COMPLETELY SATISFIED.

NOBODY ELSE CAN OFFER 100% MONEY BACK

BECAUSE THEY DON'T STAND BEHIND WHAT THEY SELL!!!!!!!!!!!!

Answer the following questions…

Do you work in an environment in which you are constantly on your feet?

Do you ever wake up in the morning just to stand up on your feet and it feels like you're standing on a very sharp bladed knife or sharp rocks?

Does the bottom of your feet have any feeling of numbness at all?

When you get a shower, does it sometimes feel like your foot muscles are ripping apart?

Does your foot pain interfere with your ability to perform daily functions or even work?

After coming home from work and getting out of your vehicle or off the bus, do you find yourself unable to barely even walk because of the pain?

Do you find yourself trapped in a web of foot pain to where you stop doing your normal activities that you love to do?

Have you been to a chiropractor because of you foot pain?

Does your pain interfere with your ability to get a good night sleep?

When you go to bed, do you feel a constant nagging or aches of pain in your feet?

Do you feel that you wish that you could just go for a walk without feeling pain?

Have you ever attempted to buy very expensive shoe inserts just to find out that they did not take away your pain?

Have you been to the Podiatrist about your foot pain just to find no relief?

If you answered yes to one or more of the above questions, then you probably have what is called Plantar Fasciitis. I know the FRUSTRATION and PAIN that you are going through. I have been there myself. That is why I am here today. I want to help you recover quickly and without having to go through all the research, without having to go through all the bills, and without having all the reoccurring pain, like I did!

I AM NOW PAIN FREE and you can be too!!!

For 7 years, I suffered with Plantar Fasciitis. I went to the doctor, bought expensive shoes, and bought many expensive inserts just to find no relief. I tried many different ways to subdue the PAIN!

After 7 years, I figured out how to rid myself of this pain. Its was so simple, a cave man could do it!

The ironic thing about ridding myself of the pain is that I didn't have to pay for a doctor, there were no operations, and I had seen immediate results! I spent well over $2000.00 trying to rid myself of this ailment and I had suffered much pain for many years. I would not wish this on anyone.

The fact of the matter was… My Plantar Fascia was damaged in both my feet. In order to be mobile, we must be on our feet. I have a wife and two children. I had to go to work to survive, but I also had to endure extreme pain! I got to the point of sneaking extra breaks to get out of work. I felt so guilty because of this and co-workers were starting to notice. I also felt guilty because I was not enjoying life with my family. Now we all know that rest is always the best cure for any ailment. However, how could I rest? I had to work. It seamed as though I would eventually have to get an operation or something dramatic was about to happen with my body.

As I began this simple step process that I discovered, I noticed results within one night. I could not believe it! All of my research, all of the money wasted, and all the pain of 7 years was about to go away forever! At first, I thought it was to good to be true, but after two weeks of my simple step process, I began to do the things that I loved once again and without any pain.

What I am offering you is a very simple step booklet on how I got rid of my Plantar Fasciitis written by me. I am sure that my 7 years of suffering, buying expensive inserts, calling off work, and paying for many doctor visits can help you to understand that you don't have to suffer like I did.

You will notice immediate results!

I cannot guarantee that my simple step process will fix your problem because I am not a doctor. However, the human body is constructed pretty much the same way for everyone. Everyone has feet. Everyone has a Plantar Fascia in each foot. If it becomes damaged, it needs to heal. But how can it heel if you are constantly on your feet? The pain that you feel every time you get out of bed in the morning is the ripping or tearing of the Plantar Fascia. Every time it begins to heal, you damage your feet more by standing up. Eventually, you will tear your nerves. That's why you feel numb in some areas of your feet.

I can show you how I cured myself with positive results that I noticed within a very short period of time.

It's even cheaper than co-pay at the doctor and you may get better results than if you would have went to the doctor. This simple step process is all natural. There are no drugs. There are no doctor visits. This is just a simple process that I learned on my own and you can do at home to attempt to rid yourself of the pain. Best of all, it won't take 7 years like it did me. The doctors wont tell you about this simple step process because they more than likely want to operate. However, operations may have negative effects on your body.

If you have been diagnosed with Plantar Fasciitis or believe that you may have this problem, I want to offer you the steps that I took to rid myself of the pain. The results were quick and phenomenally effective!

I have made it very simple for you to read and I have provided many illustrations too. All information is in my own words. This information has not been copied and it is MY OWN INFORMATION, in my own words. My 7 years of suffering, 9 years of research, talking to people, and putting it all in a simple format so that the information is easily understood, is how my simple step process will show you how to be FREE from the pain. In fact, some of my steps will show immediate relief of pain.

How do I order this simple step process?

All you have to do is click "Buy Now" and follow the prompts. I will do the rest.

Via Email:

I can automatically email you electronically the step-by-step process of how I rid myself of Plantar Fasciitis. Payments must clear first before email. This will save you money on shipping. FREE SHIPPING through email.

or (it is your choice to save you on shipping)

Via USPS:

Once you pay for the auction via Paypal or other choice, I will mail you the step-by-step process of how I rid myself of Plantar Fasciitis (you must specify your request of mailing during payment). Please add $3.00 shipping and handling. Payments must clear first before mailing.

Being sold in English format. Also available in other languages. Additional $4.00 fee applies for translation.

Thanks and may you have happy feet!
... [Full Description]